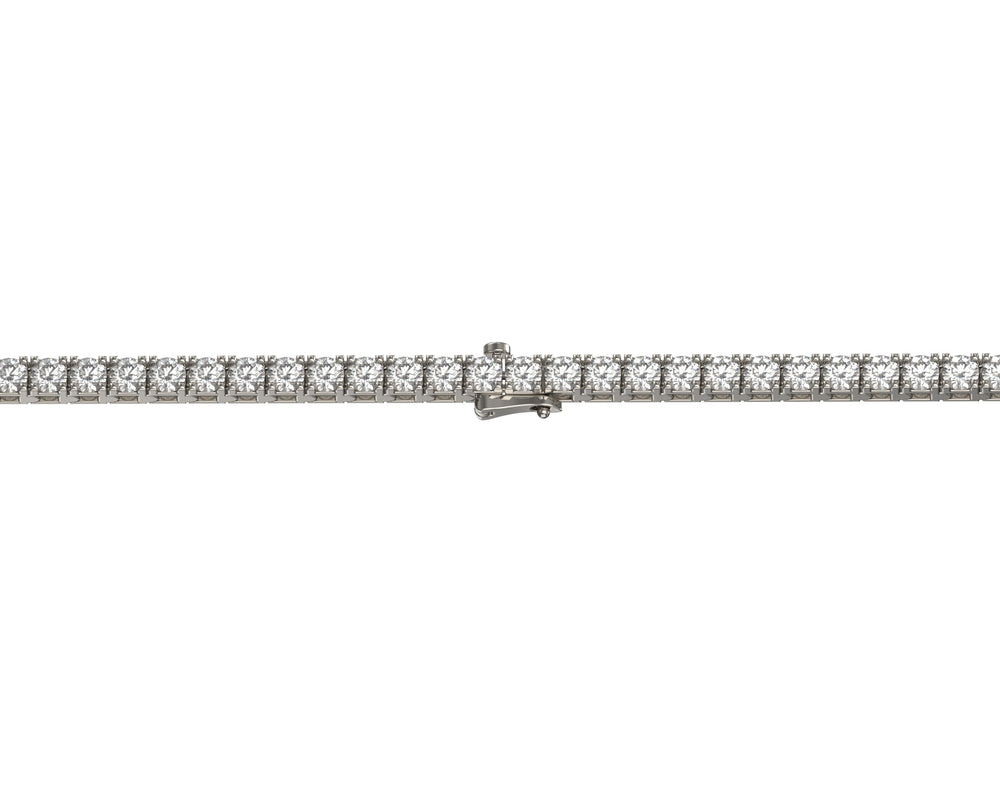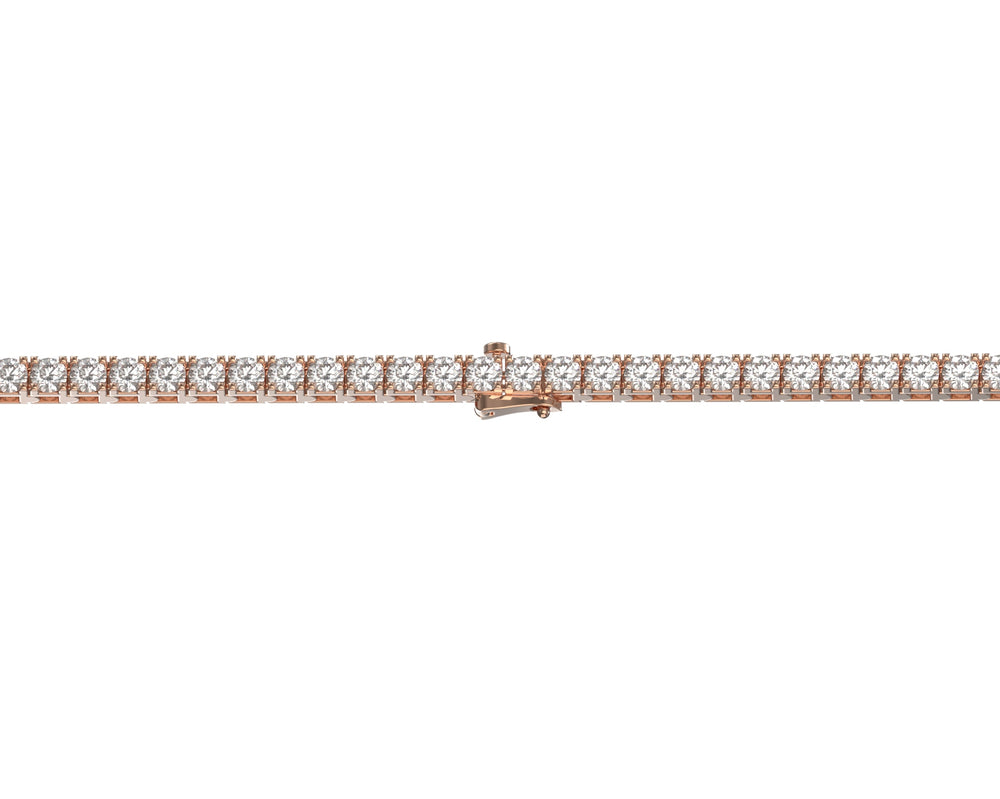 All Bracelets
Tennis Bracelets
Description & Details
These timeless tennis bracelets are ideal for any occasion, day or night. Crafted with solid 14kt gold housings for superior durability, each bracelet features carefully selected round diamonds that sparkle with exceptional beauty, shine, and brilliance. With carat sizes ranging from 1 to 16 carats, the links are firmly connected with a standard safety lock and can be customized to lengths of 6 to 8.5 inches. This perfect combination of elegance and simplicity creates a stunning piece that will last for years to come.
We offer a range of options for you to choose from, including 14kt white, yellow, or rose gold. You can also select between natural SI1+ or lab VS1+ diamonds to suit your preferences.
These bracelets are made to a standard 7.25in length, but we can accommodate shorter or longer lengths upon request. Simply contact us with your order number after you place your order and we'll be happy to adjust the length for you.
Approximate Gold and Diamond Weight (7in)
1 pointer: 4.7gr + 1.0ct
3 pointer: 7gr + 2.0ct
5 pointer: 9.3gr + 3.0ct
8 pointer: 12.46gr + 4.0ct
12 pointer: 17.15gr + 5.0ct
15 Pointer 19.53gr + 7.0ct
25 Pointer: 23.2gr + 11.0ct
50 Pointer: 27.89gr + 16.0ct
Bracelets Width
1 pointer: 1.75mm 
3 pointer: 2.03mm 
5 pointer: 2.40mm 
8 pointer: 2.85mm 
12 pointer: 3.30mm 
15 Pointer: 3.60mm 
25 Pointer: 4.2mm 
50 Pointer: 5.2mm