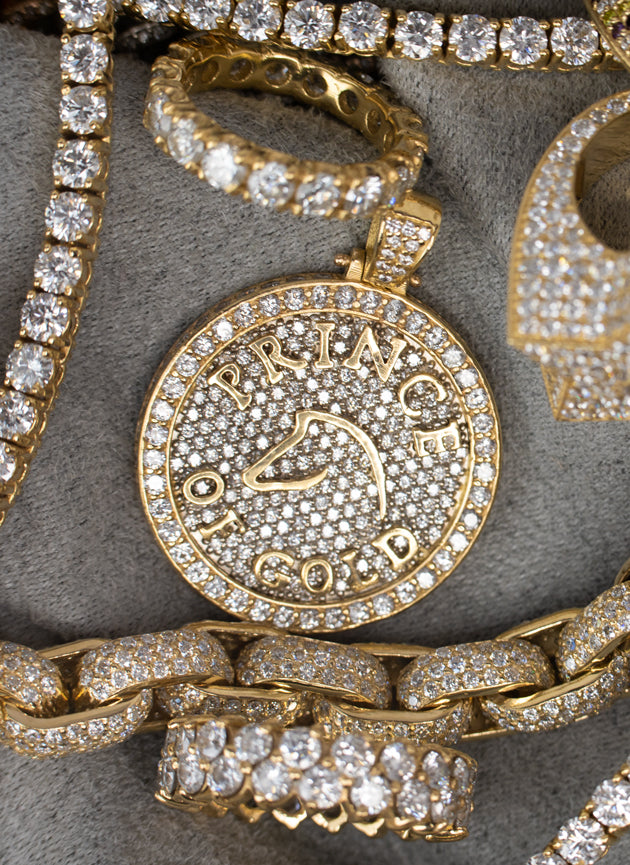 Custom Jewelry
Custom Jewelry (Initial Deposit)
Description & Details
Are you struggling to find the perfect piece of jewelry? Fear not! The Prince of Gold has got you covered. With our custom jewelry service, we can bring your ideas to life. Starting at $750, we will work with you every step of the way to create your dream piece.
To begin, we require a $150 deposit to confirm your inquiry. If we proceed with the project, this deposit will be credited towards your final fee. If not, we will refund the amount.
Our custom jewelry process is simple. First, we will discuss your project in detail and ask for your inspiration. Next, we will create an initial design through a 3D rendering. This phase may take between 2-10 business days and the initial design deposit is non-refundable.
Once the design is approved, we will move on to the production stage. At this point, 50% of the project fee is due. We will keep you updated throughout the process, which takes up to 10 business days to complete.
When the piece is finished, you will receive three final videos. The first two will verify the authenticity of the diamonds and gold, followed by a third video of the actual piece. The remaining 50% of the fee is due prior to shipping.
All payments are done directly through our website. You will receive a private product link to your piece, where you can add it to your cart and checkout as you normally would.